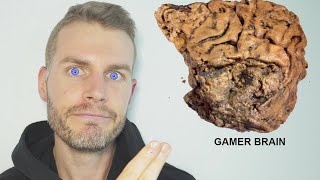 Why I'll NEVER Play Video Games Again After Learning This

Video games are one of the few hobbies that ruin your mind when your doing it AND when you're not doing. Even when you dabble in games your brain gets hijacked and you develop "gamer brain". This is why.

#wokelevel9000 #mambameat #alex

becker

#video

games

#self

help

#focus #entrepren

...
Alex Becker's Channel
🎉 1,300,000 人達成!
  📈 予測:200万人まであと469日(2024年9月16日) 
※本サイトに掲載されているチャンネル情報や動画情報はYouTube公式のAPIを使って取得・表示しています。