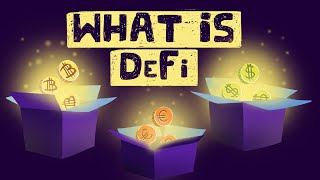 What is DeFi? (Decentralized Finance Animated)

You might be searching the web trying to figure out "What is Defi?". Well, in this video we cover exactly what defi (or decentralized finance) is and cover 5 main pillars holding it up, including examples to help illustrate our points.

1) Stablecoins
2) Lending and Borrowing
3) Decent...
Whiteboard Crypto
🎉 860,000 人達成!
  📈 予測:90万人まであと266日(2024年2月26日) 
※本サイトに掲載されているチャンネル情報や動画情報はYouTube公式のAPIを使って取得・表示しています。